Custom THC Gummies Packaging | Safe & Compliant Packaging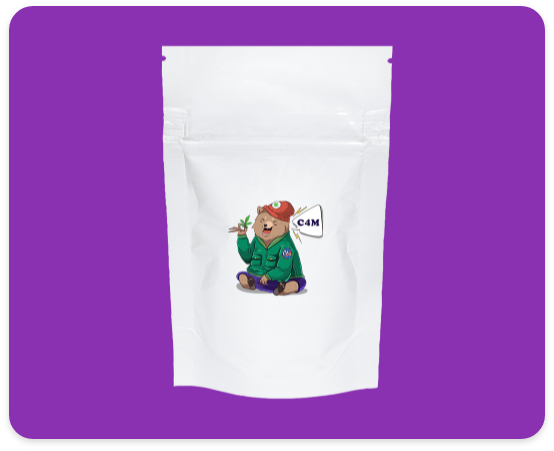 Cannabis edibles are some of the most popular products in the marijuana world. Whether you've got a sweet tooth or need an extra kick to get through the day, edibles are a great way to get your fix without having to consume any THC physically. But when it comes to packaging and shipping edibles, you want to ensure that your product will be safe for customers.
We offer a wide range of options for customizing our packaging to fit your brand perfectly, from customized mylar bags that can be personalized with logos or other design elements to bulk containers that can be filled with multiple types of products.
You've probably heard that your product needs to be packaged in an opaque, child-resistant container, but what does that mean? And how do you make sure that it's done right?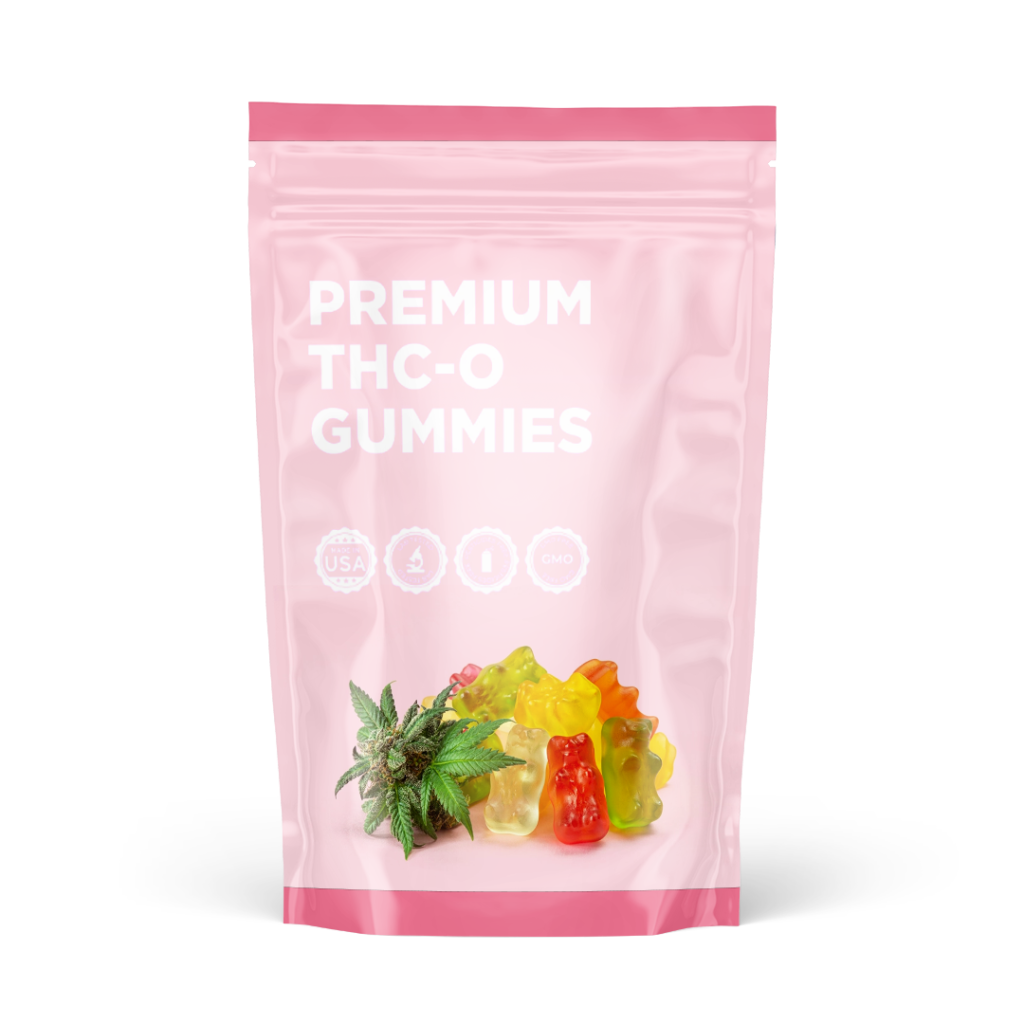 Custom THC Gummies Packaging
Cannabis edibles are a great way to treat your body and mind. Gummies are a popular choice for many people, but the question is: what kind of gummies?
There are a lot of different types of gummies on the market today. You can get gummies with THC levels as high as 30% or lower if you prefer. There are also non-psychoactive CBD gummies that are perfect if you're looking for something that helps with anxiety or depression.
The type of edible packaging products you use is just as important as what kind of product you sell. At Containers4Marijuana, we specialize in creating custom bags and containers for your favorite products. Our Mylar bags are perfect for packaging edibles or anything else you want to sell—and they're ideal for cannabis users too.
We know that when it comes to edibles and marijuana products, safety is essential. That's why we use child-resistant packaging (CRP) and smell-proof packaging on all our products. CRP means that the bag will resist being opened by children. Smell-proof packaging keeps scents away from your product so that no one else but you can enjoy its flavor!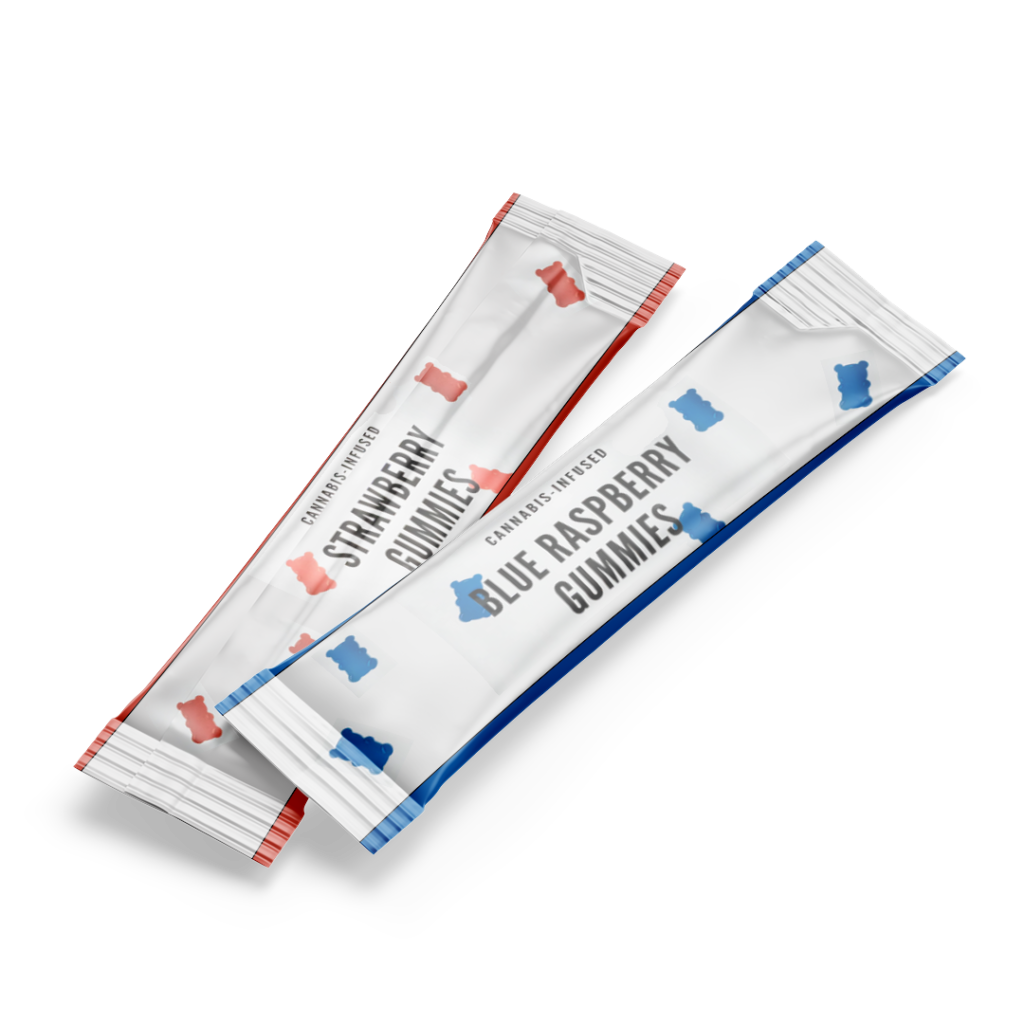 Packaging for your edibles made easy
If you're looking to grow your business or starting out and want a product to help you make money, look no further.
We offer custom mylar bags for your edible packaging needs. Our bags are made with the highest quality materials and come in various sizes, making them perfect for any edible product. We also offer wholesale edible packaging options to get what you need at the best price possible.
If you're wondering how we can help, let us show you! We have an extensive selection of products, including:
Empty edible packaging products

Wholesale edible packaging products

Custom edible packaging products

Mylar bags pinch
Child resistant THC gummy bags
At Containers4Marijuana, we believe in the power of gummies to help you feel your best. We've got everything you need to stock up on your favorite gummy flavors, but we know that sometimes it can be hard to find suitable packaging.
That's why we're excited to offer child-resistant mylar bags! These bags are made with a special coating that makes them unpoppable by children under three years old, so you don't have to worry about your little ones getting into your stash (and then asking for more).
The outer layer is mylar, making it durable enough to handle normal wear and tear from transportation or storage. These bags are also resealable, so they can keep their contents fresh and ready for use when you need them. You can even reuse these bags over time!
With our custom mylar bags, you can create exactly what you want—from candy containers to herb packs and more. Just choose from our extensive catalog of colors and sizes and let us know what you'd like in the notes section when placing an order! We also offer empty edibles packaging for those looking for their custom cannabis products.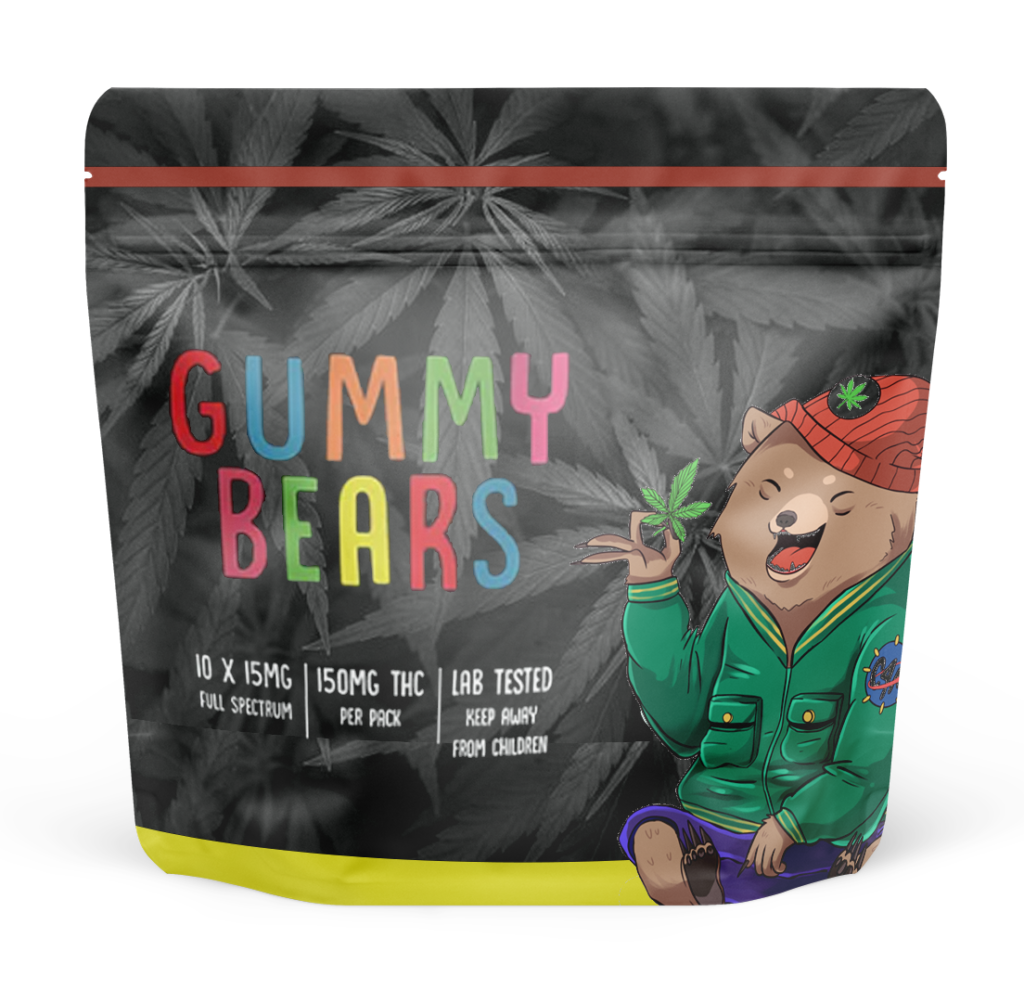 Smell proof Mylar edible bags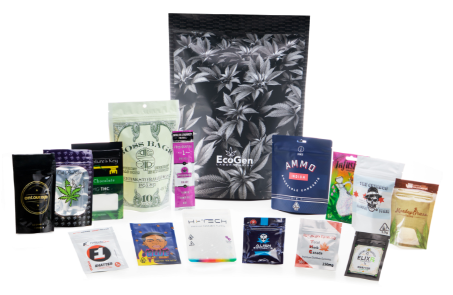 Do you have sensitive noses? Or maybe you're just looking for a way to keep your gummies fresh and protected? Nothing beats the smell-proof mylar bag!
A smell-proof mylar bag helps keep your THC gummies fresh and protected. These bags are a great way to help you control the smell of any other gummy product you may be selling.
We offer many different sizes, shapes, and colors so that you can find the one that fits your needs. The smell-proof mylar bag is the most popular packaging for edible products because it not only keeps lingering scents away but also helps preserve the taste of your gummies.
Wholesale empty edible packaging
If you're looking for wholesale gummy bags or custom packaging services, look no further than Containers4Marijuana. We offer competitive pricing on everything we sell to pass those savings on to our customers. The packaging for these gummies is safe and compliant.
The packaging is made of 100% medical-grade plastic, which is FDA-approved and BPA-free. This means the packaging is free of harmful chemicals that can be absorbed into your body when you eat them. The packaging also features a tamper-proof seal, which ensures that the gummies are safe to eat as long as they are kept in their original container.
We offer everything from custom edible packages with logo printing to bulk orders of empty edible packaging—and all of it comes shipped discreetly via UPS or FedEx.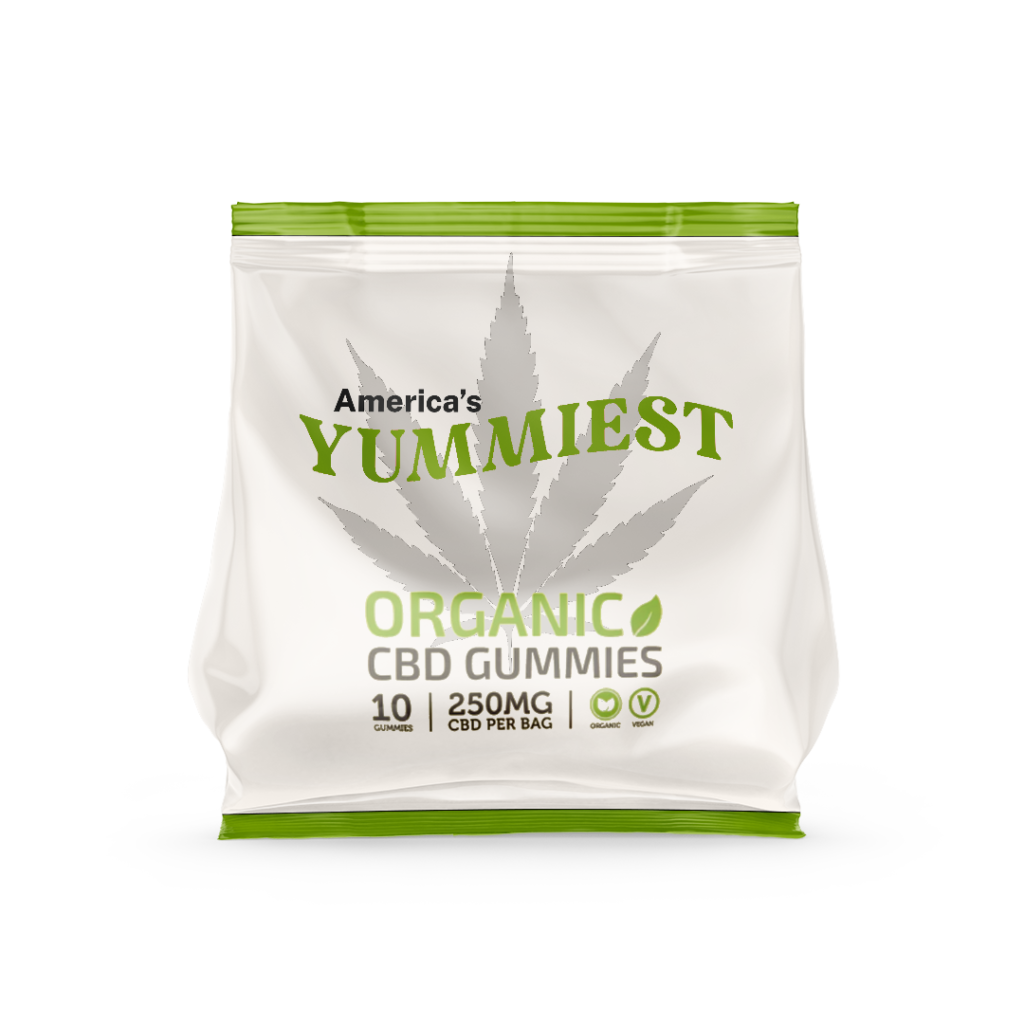 Make your brand stand out!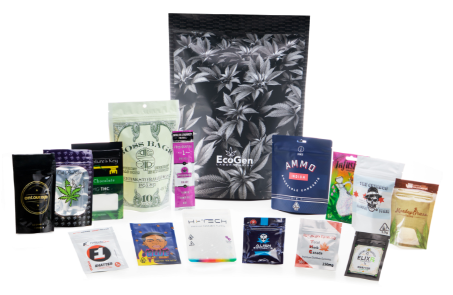 When you think of cannabis packaging, what comes to mind? Do you picture a simple cardboard box with a label on it? Or maybe a fancy plastic tube with a logo emblazoned on the side?
If so, you're probably not doing yourself any favors. The packaging that your product comes in is one of the first things people see when they buy it. It's an essential part of the branding and can make or break your brand.
Our goal is to make your packaging look as professional as possible. We offer various options, from plain, simple plastic packaging to our custom-designed packaging.
We understand that branding and marketing are essential to creating a successful business. We want to help you stand out in the crowd by creating a unique product with a superior design that will be sure to catch the eye of consumers everywhere!
Get safe & compliant packaging today
If you're looking for custom, mylar-packed gummy packaging that's child-resistant and smell-proof, you've come to the right place!
Containers4Marijuana is dedicated to providing the best edible packaging options on the market. We only use high-quality materials and are proud to say that all of our products meet or exceed all child resistance laws.
Not only do we offer the best products in the industry, but we also pride ourselves on being able to customize our packaging to your exact specifications—even down to how many grams per bag you want! Just let us know what you need, and we'll take care of the rest.
Our team is ready to help you with any questions or concerns during your ordering process. If there's anything else, we can do for you and make sure that it won't be an issue when it comes time to sell your product again next year.