Custom Cannabis Exit Bags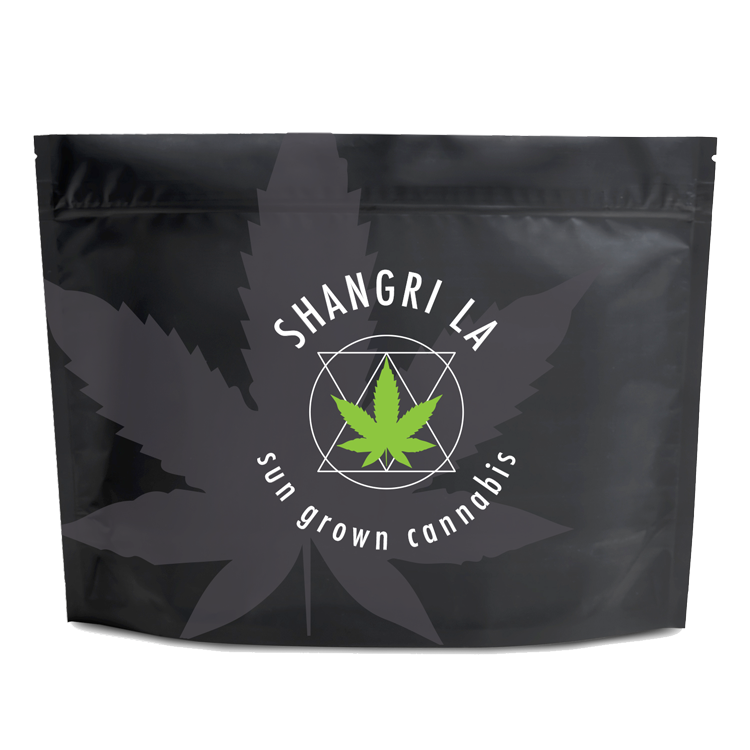 Elevate your Cannabis with Custom Exit Bags
Whether you're new to the cannabis industry or consider yourself a veteran, you know the importance of being (and staying) compliant. In many states, compliance requirements mandate that cannabis products must leave the dispensary in an exit bag. If you use another type of bag, your dispensary could be facing stiff fines, loss of consumer trust, or even a total loss of its regulatory license.  
With custom cannabis exit bags from C4M, your customer's experience with your brand doesn't end when they leave your dispensary — they'll quite literally bring your brand home with them! Curious about cannabis exit bags and all they can do for your dispensary? Continue reading to learn more.  
What are cannabis exit bags?
Not to be confused with stand-up pouch bags for marijuana, cannabis exit bags are the bags that 
cannabis products are packaged in for customers before they leave the dispensary. All cannabis products 
sold in dispensaries have restrictions, and one of those restrictions is that the packaging needs to be in 
child-resistant, tamper-evident, and resealable packaging. Enter the cannabis exit bag!  
Cannabis exit bags are Mylar, child-proof bags that dispensaries give their customers as they exit their 
property. They can be used to store flower, concentrates, edibles, pre-rolls, vapes, or basically any other 
cannabis product. Most cannabis exit bags have a composition that allows them to be ultra-durable, 
completely smell-proof, and heat-sealed for specific dispensary needs. In most states, the bags also need 
to be opaque in nature.  
Mylar exit bags and compliance
When states began making cannabis legal for recreational or medical purposes, one of the requirements was that all cannabis purchases must be packaged in child-resistant exit bags. Unfortunately, the burden of these standards falls largely on retailers who already struggle to stay compliant with regulations that seem to change overnight. Fortunately, C4M can take some of that stress off your plate.  
Our cannabis exit bags can help you meet compliance requirements regarding packaging, particularly when it comes to mylar exit bags. Of course, it's worth noting that we are not lawyers, so we recommend seeking legal advice to ensure that our packaging checks all the boxes for the particular requirements in your state. But, if you bring us those requirements, we can make a custom mylar bag that'll meet your needs and ensure compliance.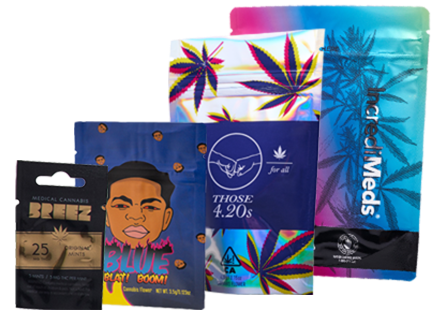 Add customization to your packaging
With customization from C4M, your exit bags don't have to be plain and ugly. When it comes to consumer goods, customers buy with their eyes first. You've probably already perfected your logo, brand colors, and imagery, so why not extend the brand experience to your exit bags?
We can customize virtually every aspect of the bag, from the logo and color scheme to right down to the feel of the packaging. Our customer service team will also ensure that your design doesn't appeal to children — another big no-no in the cannabis industry. The imaging shouldn't have playful fonts, cartoon characters, or anything else that might entice children, and we'll work with you to build a branded bag
that doesn't border on questionable.
The benefits of C4M exit bags
If you've purchased other products from C4M, you already know how great our products are. For everyone else, here's a quick breakdown of just a few of the benefits of our bags:
Our mylar exit bags are easy for you and your customers to use. They lay flat for storage and are easy for your customers to transport.
All of our bags are manufactured with materials that are approved by the FDA, meaning the contents within will be safe and free from chemical impurities.
If you speak with a lawyer and bring us the exact requirements you need for a bag to be compliant, we can make a bag that'll meet all those specifications. Compliance is particularly important in the cannabis industry and nobody understands that more than C4M.
We can add labels or other relevant information to your exit bags — that way,
your customers will understand what's inside and that they shouldn't open the bag until they get home.
Our exit bags are super durable because they have to be! In order for your customer to obey all laws and regulations about transporting cannabis, the bag needs to stay closed from the time they leave your dispensary until they get home — and our bags ensure that!
Our price is low and our quality is high, so even if you're a smaller operation we'll be able to create a bag at a price point that will fit into your budget.
Your search for the perfect exit bag is over
One of the main advantages of purchasing cannabis exit bags in bulk from a company like C4M is the cost savings. However, not every wholesale website is the same. Some offer wholesale exit bags without any type of price decrease, which is why we recommend doing your research! Take a look online and we guarantee that we'll be among the lowest cost options available.
Plus, it's important to note that our low price point does not mean low quality. We pride ourselves on providing our customers with high-quality bags at a price that suits their budget.
FAQs about cannabis exit bags
Does every state require exit packaging?
State laws are changing constantly, so what's regulated today isn't always regulated tomorrow. With that in mind, though, most (if not all) states do require some form of exit bag. The exact specifications of that bag vary from state to state, which is why we encourage our customers to meet with a lawyer who can draft up the exact requirements our bags need to meet. This is the best way to ensure complete and total compliance.
At C4M, we're all about options, which is why our cannabis exit bags are offered in sizes ranging from 1 ounce to 1 gram. View our sizing options here.
Does exit packaging always have to be opaque?
Again, state laws are always changing, but most do require the bags to be opaque. Always check with your state's cannabis regulating body to learn more about the regulations for exit bags in your state.
What are the key elements of compliance for exit bags?
As mentioned before, compliance varies from state to state, so you'll have to check the specifics of the state in which your dispensary is located. In almost all cases, though, exit bags need to be childproof, opaque, and not marketed towards children.
Mylar is the name of the material that our exit bags are made from. Mylar is less permeable to gasses,
especially oxygen, and pouches and exit bags made from Mylar are opaque, scent proof, and airtight —
all of which are desired characteristics in the cannabis packaging industry.
Do you offer heat sealing?
Of course! Most states require cannabis packaging to be tamper-evident, so heat sealing is a must. Heat sealing is just one of the ways we ensure your exit bag is compliant.
Can I customize the color of the bag?
Yes! We offer full customization, which includes the color of the bag. You can opt for a standard black or
white bag with your logo and branding materials printed on them, or you can choose a bag color that
matches the color of your brand. It's up to you!
Experience the C4M Difference
At C4M, we'll be with you every step of the way — we'll help you select a material, perfect your branding, and decide on an exit bag wholesale volume that's right for you and your dispensary. Overwhelmed with the options? We're here to help, and are more than happy to recommend the correct exit bag for your products!