Designer Weed Bags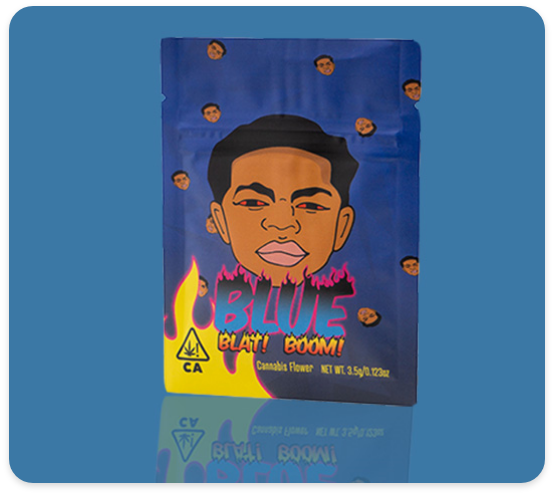 Elevate your Cannabis with Designer Weed Bags
Your weed business is unique, shouldn't your packaging be as well? C4M specializes in custom printed marijuana bags and pouches that are bound to capture your customer's attention.
As more and more states legalize weed, the competition between brands grows more intense. First impressions matter and everything from your logo to the finish of your packaging can make a difference.
C4M wants to help you compete for a spot on the top shelf with your custom cannabis packaging designs. We help you get the attention your product deserves with our affordable, high-end custom packaging. Not only will your designer weed bags provide the ultimate protection to lock in freshness and maximize shelf life, but we'll also make sure your pouches comply with all state and federal requirements.
Designer Cannabis Bags For Every Product
Different types of cannabis products require different types of packaging. All of our pouches are FDA-approved and are TSA free, BPA free and Sulfer & Phthalates free.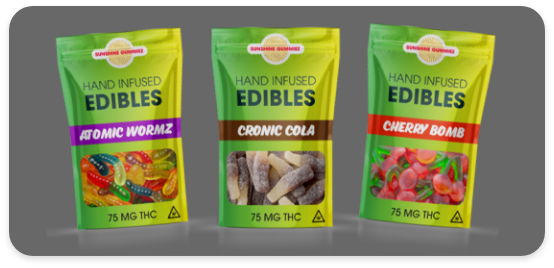 Cannabis Edibles
If you're looking for custom edible packaging, we can produce any size you want. From food items like brownies to gummies to everything in-between, we'll make your weed edible stand out from the competition with custom artwork and branding. If your bag provides multiple servings, you'll want it resealable, so add a zipper closure to keep customers using your original packaging. You want to keep your brand front and center and your business top of mind!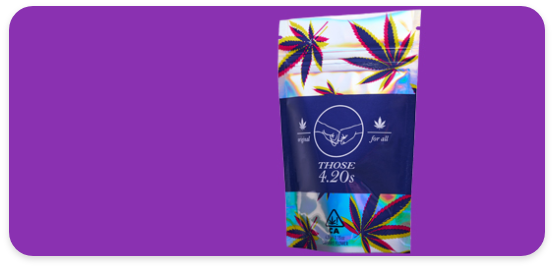 Cannabis Flowers
Packaging for cannabis buds and flowers is especially important because they're delicate and give off a distinct odor. Therefore, marijuana flowers need weed baggies that protect them from outside elements and also provide odor-blocking properties. When cannabis oxidizes, the cannabinoid structure of the product changes. THC turns into CBN, reducing the potency and degrading the efficacy of the product. Show off your high-quality cannabis with our custom cannabis bags and keep your marijuana's freshness for longer.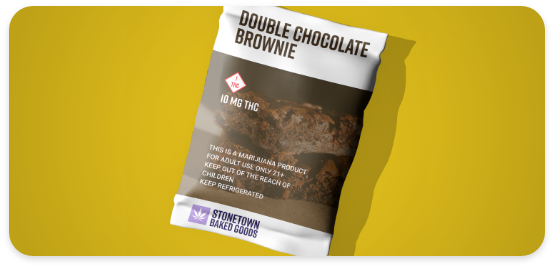 Cannabis Single Dose
Single-use or single-dose marijuana products always need to balance the cost of the packaging with the quality of the marketing. With our competitive pricing, you can get great marketing opportunities while controlling your packaging costs at the same time.
Custom Designs, Sizes & Colors for Your Smell Proof Bags
Stop using stock bags and pouches and go custom!
Custom packaging sounds pricey, but it doesn't have to be. C4M specializes in custom mylar bags for businesses of all sizes and budgets. You can get unique, smell-proof, tamper evident packaging perfect for your cannabis product. We can create bags or pouches in any color (black and white, too!) as long as you have a Pantone/PMS color, and even print your logo or graphics artwork directly onto your packaging. All of this is available to you with an order of only 1,000 bags or pouches.
We Design Customized Weed Baggies For Top Shelf Product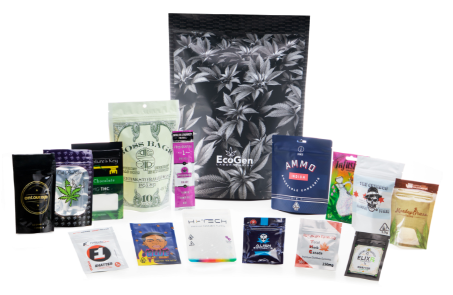 When it comes to marijuana goods, customers buy with their eyes first. Eye catching designs and labels can mean the difference between someone trying your marijuana, or bypassing yours for a competitor. Nothing pulls their focus more than attention-getting mylar bags!
So while you are customizing everything else about your bag, don't forget your artwork. Printing your packaging helps to market your brand, creating customer loyalty and helping you sell more!
We have printing options to fit every project budget, with minimum order quantities from 5,000 bags or less. Don't have the artwork? No problem! Our in-house design team can do everything for you, from recreating a logo to making sure your artwork is print-ready. With a beautifully printed package made from the best barrier film material, you can't lose!
The Custom Bag Printed Process
Whether this is your first bag your millionth, our expert care team is here to help you stand out from the crowd
STEP 1

Get an Instant Quote
Use our Instant Quote Generator to get yours.
STEP 2

Select Size + Configuration
Choose how many bags you Pick the ideal size stand uppouch for your product.
STEP 3

Approve Your Proofs
Check your digital proofs to make sure everything looks great.
STEP 4

We Print Your Bags
We offer Digital, Plate, and Cylinder printing options to put your brand front and center on your stand up pouches.
STEP 5

Enjoy Your Bags
We offer a selection of finishing laminations and varnishes for your custom printed pouches.
Ready to start?
Custom Marijuana Bags to Meet Your State Laws
We are not lawyers, so please be sure to check the legal regulatory requirements for packaging in your state. But, if you bring us those requirements, we can make a custom-designed package to meet your needs and ensure compliance with your local laws. Whether you need a 4 mil or 5 mil container, no tear notches, or special tamper-proof features, we'll do all of that and more. We specialize in making marijuana packaging to meet your exact specifications.

Get A Quick Quote