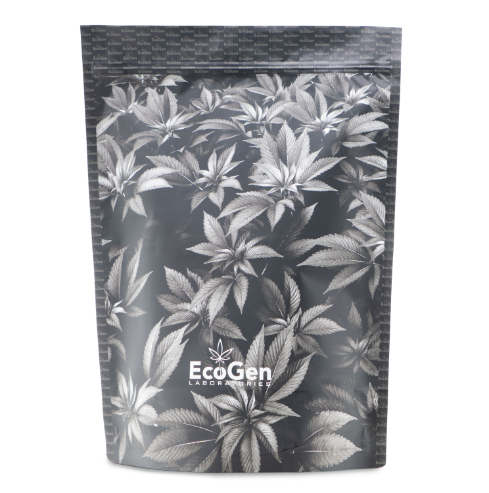 The marijuana industry is exploding, and as a cannabis producer, you're bound to be facing more and more competition. Your packaging is what sells the product inside. That means your package needs to tell potential cannabis consumers that your weed is the best in the country. Large companies spend hundreds of thousands of dollars on their custom cannabis packaging designs. Here at C4M, we specialize in helping small and medium size cannabis manufacturers get the attention they deserve with cost effective and well packaged designs. Our ounce bags for marijuana are great for showcasing your branding as well as providing the maximum protection from environmental factors such as moisture and oxygen. C4M can also help you meet all your local compliance standards including tamper proof and child proof packaging. Our packaging specialists are here to help you, and we'll make your product fly off the shelf!
Ounce bags are any pouch or bag that holds 28 grams of cannabis. C4M's ounce bags for cannabis are made from food grade Mylar – at type of polyester film called bioPET created by DuPont. Mylar has been used in the food industry for years because of it's airtight properties and flexibility. It does a stellar job at protecting marijuana products from the two substances that degrade it the most…moisture and oxygen. When you package your weed products in airtight, smell-proof packaging, you're making sure your cannabis stays fresh and potent for a long shelf life.
Are Ounce Bags Child Resistant?
C4M always encourages child resistant packaging for our cannabis clients. Bags that are pre-sealed and filled from the bottom as well as opaque & tear-resistant packaging with locking zippers are just a couple of ways we can make our bags child resistant. C4M is highly committed to the safety of our children, and marijuana is often found in forms that kids find attractive. We know that your oz packaging should not only protect and market your weed, it also needs to keep children from getting access to it. Contact us today and find out how we can get you're the best child resistant ounce bags in the industry!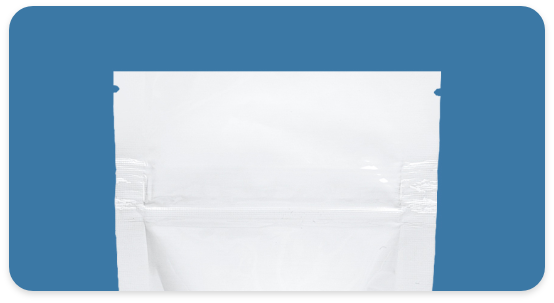 Do I Have To Purchase
Custom Packaging?
Absolutely not! We have many great bags in stock and ready to ship that you can order right now. But what is putting you off creating your own packaging? Custom wholesale packaging sounds pricey but it doesn't have to be. We specialize in 1 oz bags of all shapes and sizes. You can get unique, smell proof, child-resistant packaging in any configuration or color you need. You just need to have a Pantone/PMS color on hand and we will print your logo or artwork directly onto your bag for a professional look! A stock bag is useful if you're running low on inventory, but at the end of the day, a custom bag will be tailor-made to your specifications and help you sell more product. Give us a call and our packaging specialists can help you decide whether a stock or custom bag makes more sense for your product.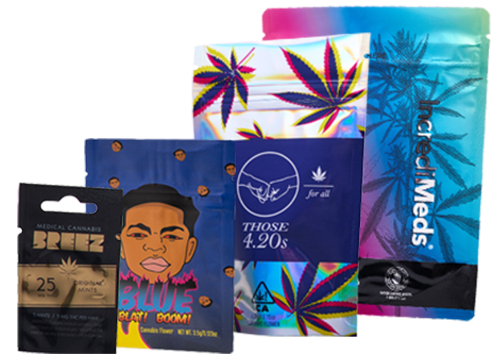 The Custom Bag Printed Process
Whether this is your first bag your millionth, our expert care team is here to help you stand out from the crowd

Get an Instant Quote
Use our Instant Quote Generator to get yours.

Select Size + Configuration
Choose how many bags you Pick the ideal size stand uppouch for your product.

Approve Your Proofs
Check your digital proofs to make sure everything looks great.

We Print Your Bags
We offer Digital, Plate, and Cylinder printing options to put your brand front and center on your stand up pouches.

Enjoy Your Bags
We offer a selection of finishing laminations and varnishes for your custom printed pouches. Custom Oz Bags to Meet Your State Laws
We are not lawyers, so please be sure to check the legal regulatory requirements for packaging in your state. But, if you bring us those requirements, we can make sure your mylar bag meets your needs and is in compliance with your local laws. Whether you need a 4 mil or 5 mil container, no tear notches, or special tamper-proof features, we'll do all of that and more. We specialize in making marijuana packaging to meet your exact specifications.