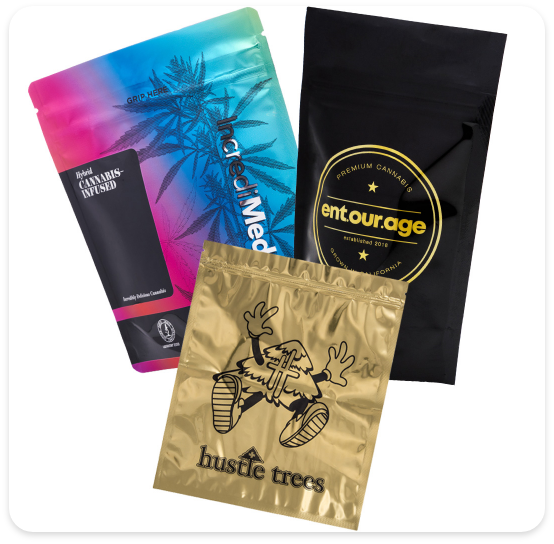 Mylar Weed Bags for Your Cannabis Product
Most of us are familiar with mylar in one way or another. We've all seen mylar balloons…those shiny silver orbs that shout Congratulations! or Happy Birthday! at supermarket checkout stations. Mylar is incredibly strong and has specific properties that make it an ideal material for the packaging of many products…dry goods like rice, beans, and other grains, freeze-dried products, coffee, and especially cannabis!
Mylar bags are less permeable to gasses than other materials, especially oxygen, which makes cannabis degrade quickly. That means your product can be stored in the perfect internal environment, keeping your cannabis product fresh with a longer shelf-life. You can shape mylar into almost any type of packaging. Customize it to add color to the packaging, print your original artwork and branding, or add special configurations to really make it reflect your product.
Mylar packaging for weed, hemp, and edibles will keep your cannabis products in top-shelf shape.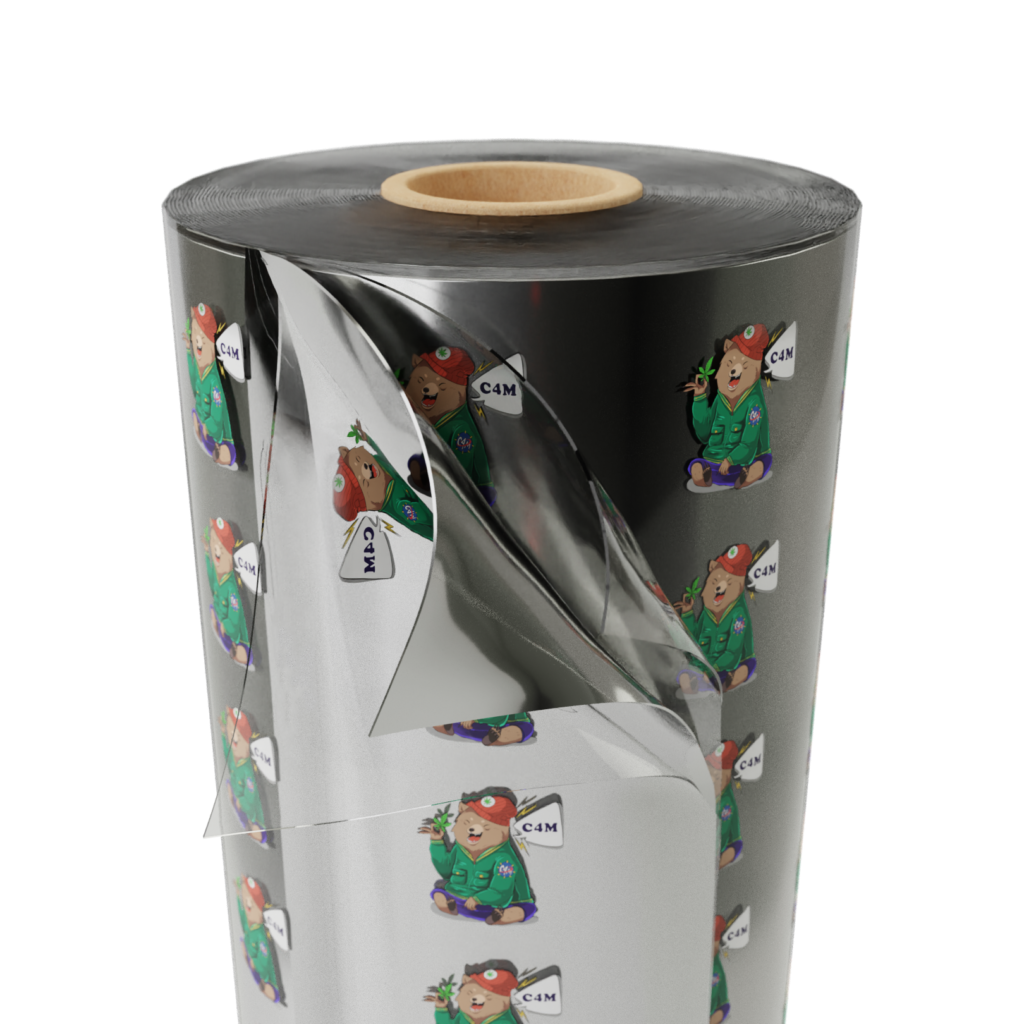 Mylar is actually the brand name of a product that was created in the 1950's by Dupont Teijin Films. It uses a special type of plastic called polyethylene terephthalate which is stretched to create a polyester film that can be shaped into bags and pouches. Mylar is much less permeable to gasses, especially oxygen, than other types of materials used in the packaging industry.
Pouches and bags made from Mylar are opaque, scent proof and airtight, all characteristics desired in the marijuana packaging industry. You can use Mylar to create everything from exit packaging, flower bags 1/8ths, 1/4oz, etc, or for edibles packaging along with vape outer packaging and reusable packaging so your customers can easily store their cannabis at home. Contact Us today and C4M will create unique packaging for your top-shelf cannabis product with the ultimate protection from light, oxygen, and humidity.
If you are going to use Mylar for your cannabis packaging you need a heat sealer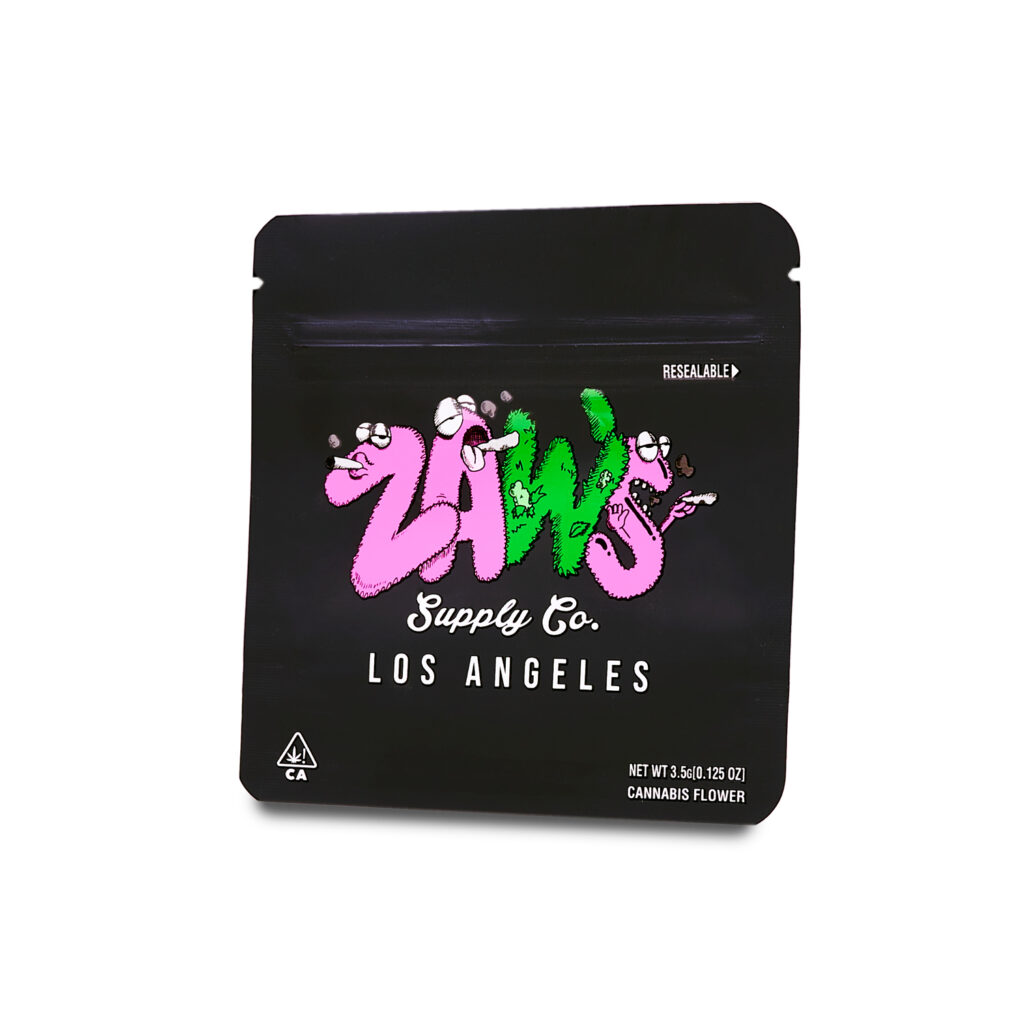 Mylar Bags and Heat Sealing
A heat sealer is used to fuse the opening of a mylar bag. Mylar is basically a metalized plastic, so when pressure and heat are applied to two pieces of mylar, they meld together, creating an airtight seal that is so strong customer will usually need a pair of scissors to open it.

This is why mylar is a popular option for tamper-evident packaging requirements. Once a heat-sealed package is opened, you can definitely tell that it's been tampered with. Most states require cannabis packaging to be tamper evident, so a heat sealer is a must for finishing off the packaging of your weed flower, edibles or pre-rolls.

There are different types of heat sealers available for businesses to purchase. Impulse heat sealers are the most basic and work almost like a stapler. You place the open end of the package into the machine and pull the lever down where an electrical impulse heats up and seals the package. Impulse heat sealers are good for single packages, but most businesses are looking to do a much higher volume and should invest in a band sealer. These sealers are automated and do the same job as an impulse heat sealer but at much higher volume.
Modified-Atmosphere Packaging or MAP
Oxygen is very detrimental to cannabis. When cannabis oxidizes, the cannabinoid structure of the product changes. THC turns into CBN, thus reducing the potency and degrading the efficacy of the product. Using a MAP process involves pumping an inert gas (such as nitrogen) into the inside packaging before sealing it shut. The nitrogen gas displaces oxygen, thereby acting as a barrier and delaying the oxidation of the product contained inside.

The nitrogen simultaneously creates a barrier around the cannabis, assisting in preserving product shape and masking aroma. Equipment for MAP processing can be costly, especially for businesses who are just starting out. Choose flexible barrier packaging for your product leave the option open if you choose to explore MAP processing at a later date.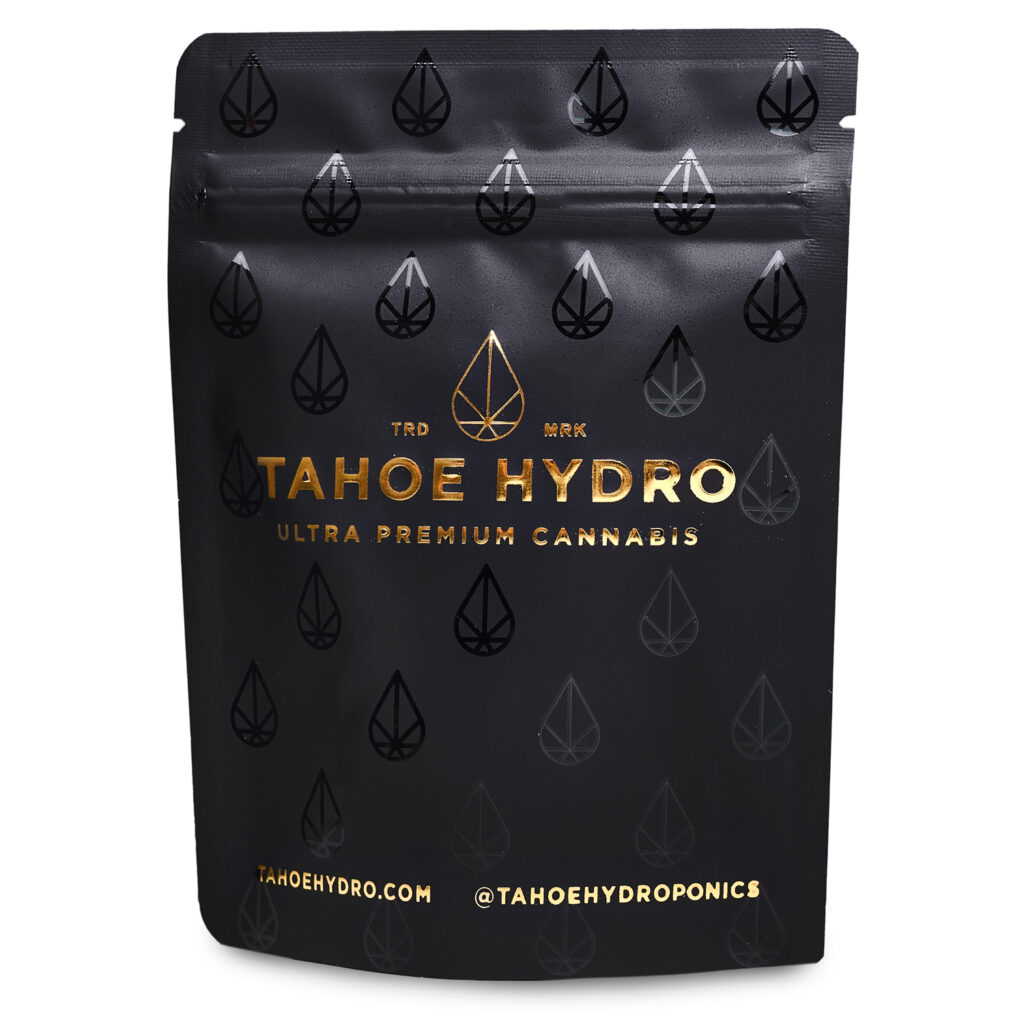 Custom Sizes & Colors for Smell Proof Packaging
Stop using stock bags and pouches and go custom!
Custom packaging sounds pricey, but it doesn't have to be. C4M specializes in custom sizes for businesses of all sizes and budgets. You can get unique, smell-proof, child-resistant mylar bags perfect for your cannabis product. We can create bags or pouches in any color you like as long as you have a Pantone/PMS color, and even print your logo or graphics artwork directly onto your packaging. All of this is available to you with an order of only 5,000 bags or pouches, or smaller orders for custom pound bags. 
Add Customized Printing to
Your Weed Mylar Bag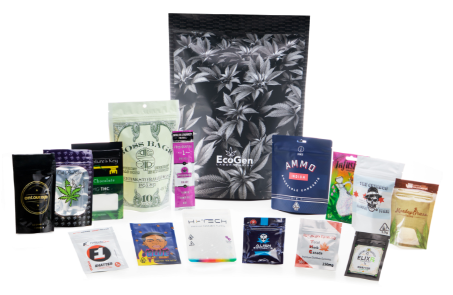 When it comes to consumer goods, customers buy with their eyes first. Great packaging can mean the difference between someone trying your product, or bypassing yours for a competitor. Nothing pulls their focus more than an attention-getting custom mylar pouch!
So while you are customizing everything else about your mylar bag, don't forget your artwork. The cannabis market is exploding, and you want to grow your brand. Printing your mylar bags help to market your brand, creating customer loyalty and helping you sell more!
We have printing options to fit every budget, with minimum order quantities as low as 1,000 bags for a digital print job. Don't have the artwork? No problem! Our in-house design team can do everything for you, from recreating a logo to making sure your artwork is print-ready. With a beautifully printed package made from the best barrier film material, you can't lose!
The Custom Bag Printed Process
Whether this is your first bag your millionth, our expert care team is here to help you stand out from the crowd

Get an Instant Quote
Use our Instant Quote Generator to get yours.

Select Size + Configuration
Choose how many bags you Pick the ideal size stand uppouch for your product.

Approve Your Proofs
Check your digital proofs to make sure everything looks great.

We Print Your Bags
We offer Digital, Plate, and Cylinder printing options to put your brand front and center on your stand up pouches.

Enjoy Your Bags
We offer a selection of finishing laminations and varnishes for your custom printed pouches. Custom Cannabis Bags to Meet Your State Laws
We are not lawyers, so please be sure to check the legal regulatory requirements for packaging in your state. But, if you bring us those requirements, we can make a custom-designed package to meet your needs and ensure compliance with your local laws. Whether you need a 4 mil or 5 mil container, no tear notches, or special tamper-proof features, we'll do all of that and more. We specialize in making marijuana packaging to meet your exact specifications.